There's lots to clear on the wedding to-do list. It's hectic!
I'm sitting here taking a break from sewing dresses for my bridesmaids.
In my head I still have bow ties to make for the groomsmen and hubby-to-be, buntings to start on, more circles of glitter paper to cut out and stick together, programme notes to design/print and some more errands to run.
DIY weddings are just what they make out to be.. lots of hard work. I'm staying positive about making the deadline!
But thank God for friends and family, who took the time out to help at our craft parties.
What would we do without them? It's all the more special and meaningful now.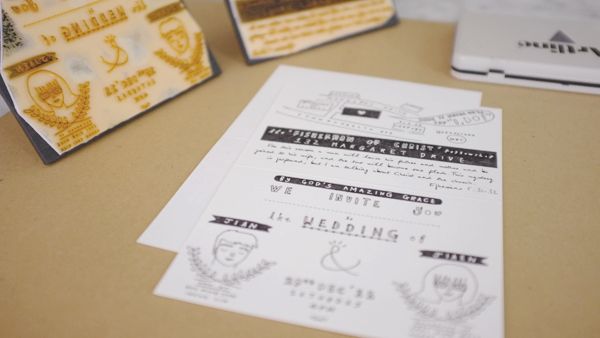 This is a sneak preview, a side of our hand-stamped wedding invites. All ready and been put to mail!