I had this textile idea for a while.
It was first actualised on my couch covers. You might remember them.
On realising it on articles of clothing, I figured, a scarf would be best.
And with all these rainy days we're having, what could be better?
With a 37" x 37" piece of silk voile, I roll-hemmed the edges before painting the borders with turquoise fabric paint.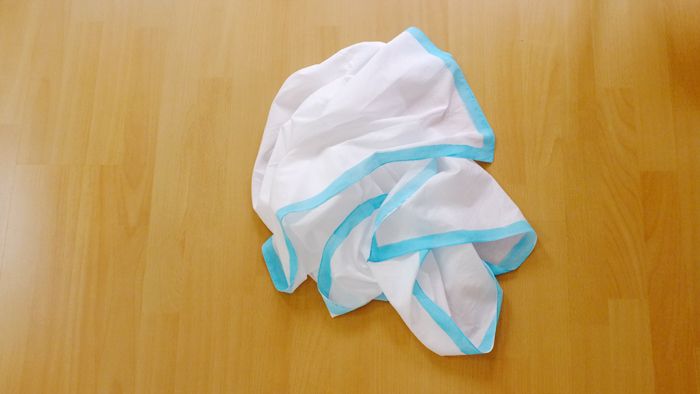 Next, cat faces go on with a block printing technique I usually work with.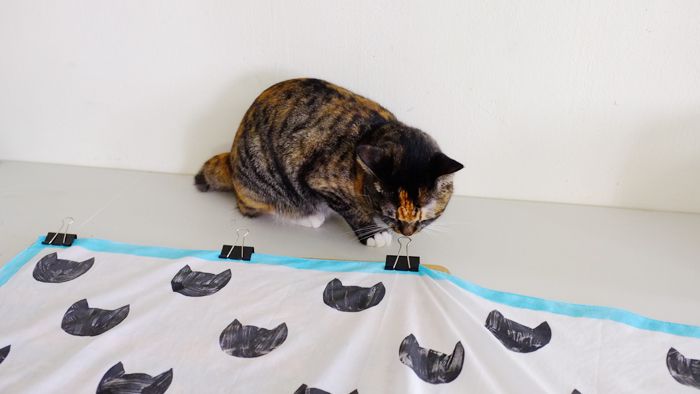 Some yellow diamonds follow after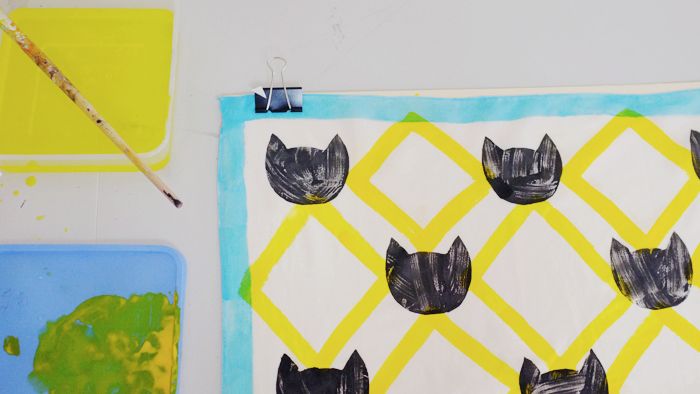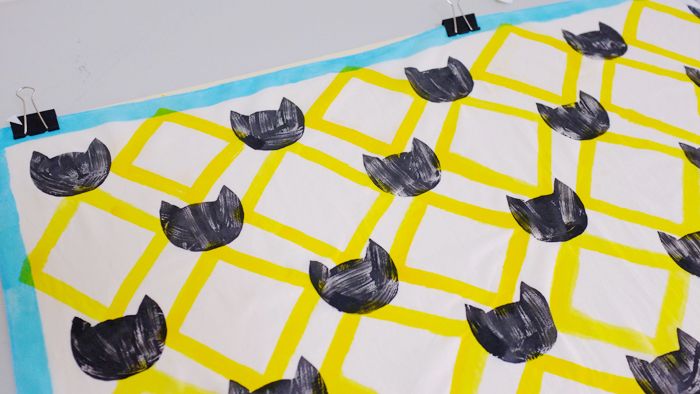 Fine details are left to the end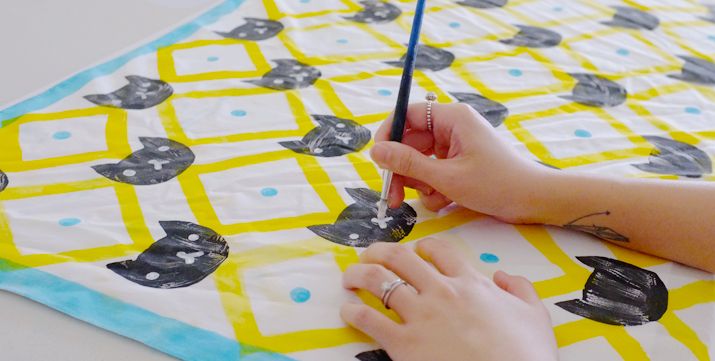 Tea-stained later, to lend a quiet vintage tone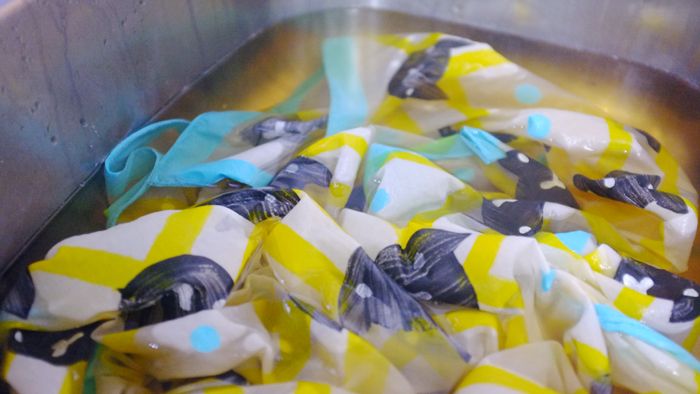 Then, voila!
We gots cat scarf.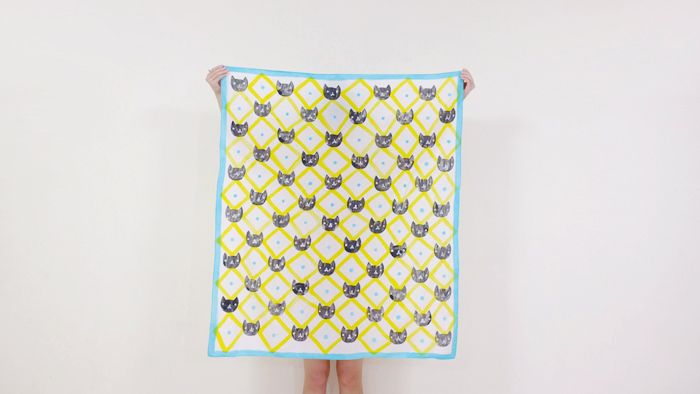 With that, 2 new things are added to the shop today!
Go to see more of them!
And, isn't Lights silly with her tongue stuck out like this?