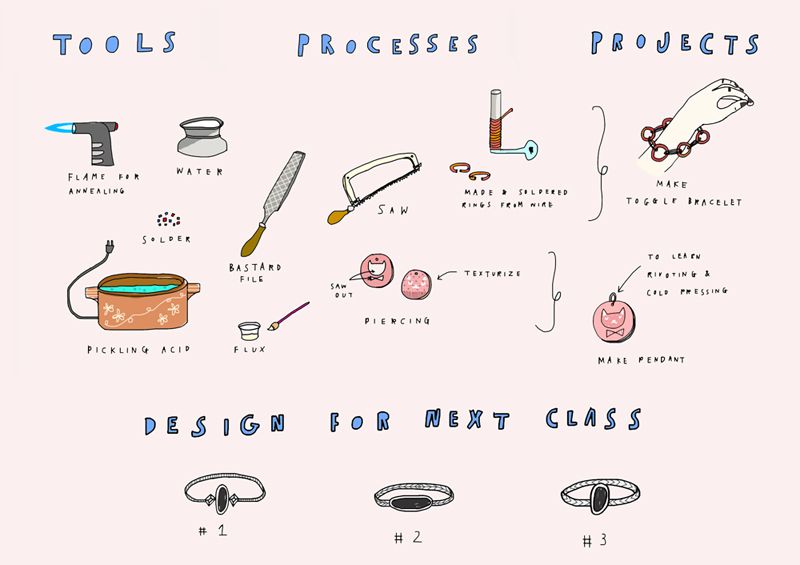 First day of class is pretty awesome. Imagine an extended D&T lesson for the entire day. I've came in midway, and my other classmates have already started with their toggle bracelets and are close to completing them. Bit intimidating as now we are on 2 projects: bracelet and pendant. Hopefully with a make-up lesson, I'll catch up.

I can't wait for the next lesson, cause that's when we'll learn to make a bezel ring. Also, no more working on copper, we're gonna be touching silvvverrr. I've already got my heart set out for one of the onyx stones. The course instructor showed us many we would be using: carnelian, green amethyst, rose quartz, etc. We're to bring in a ring base design then.

I can't decide on which ring design I like better!