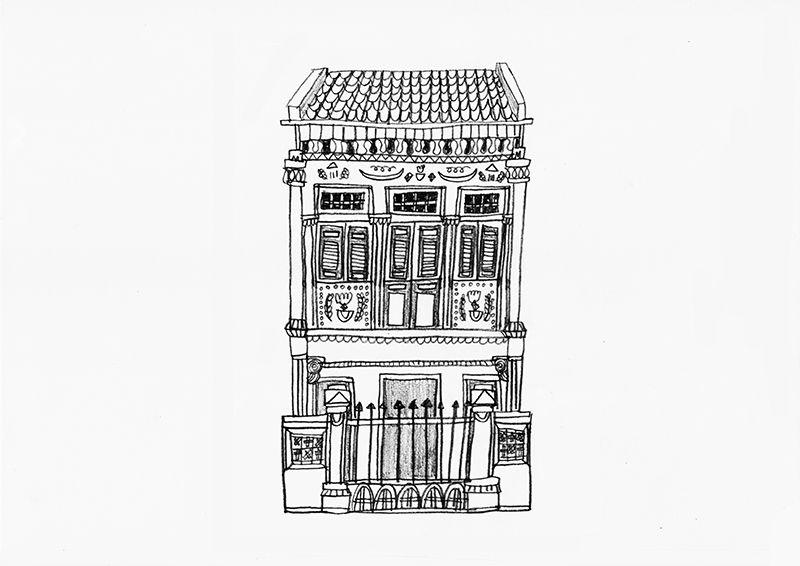 Roxy Marj
recently had an Instagram giveaway contest and it was to draw your dream home.
I'd participated in it, but too bad for me, didn't emerge as a winner.
Lately though, Jian and I have been debating on whether or not to go back to Perth, so the concept of a dream home was really challenging.
Ideally, we would have space enough to have ourselves a garden where I can grow edibles and Eden can frolic about with (possibly) our pet dog. We can't yet agree on breed of our dream canine either. Since owning land is definitely out of the question here in Singapore for us, Perth would seem like a much likelier place to have this dream come true.
If we were to remain in Singapore though, a dream home would be one of those shop houses you see in Joo Chiat or Katong. Colourful, vibrant and pattern-filled.
We'll have our home upstairs and the downstairs would be a mishmash of a small retail space and a studio where not only I can work from, but where I could conduct workshops too.
There will be plenty of courtyard room enough for that garden.

It'll be so much fun for Eden to grow up in an environment such as this I can image; always buzzing with something to do, people to meet and things to see.
Dreaming indeed. We're not made up of the dollars. Reality-home would be any place where we can call our own.
Singapore or Perth; garden or not; big, small, it doesn't even really matter.

I don't know when, but well, one day.