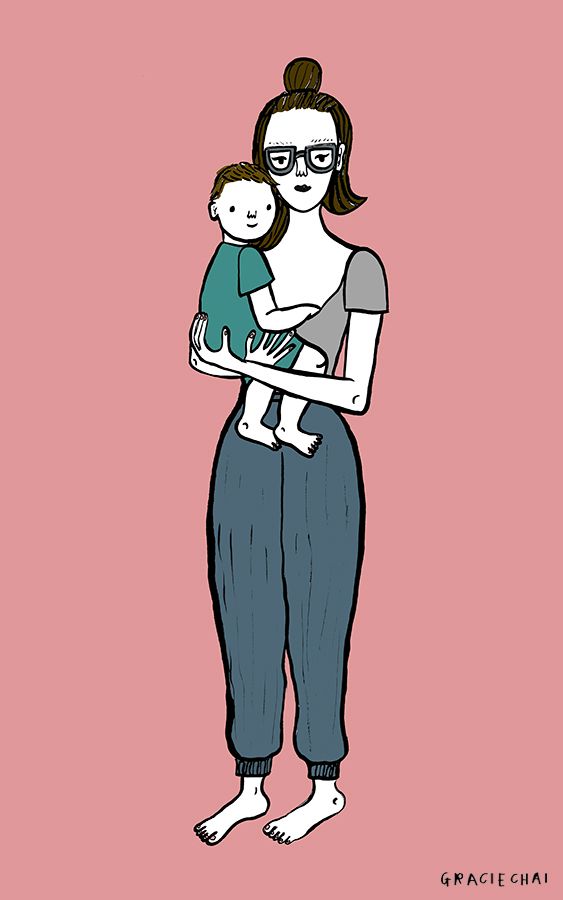 Slightly nervous about picking up a personal project of illustrating 100 days.
Hesitant because, I'm really uncertain if I can commit to a hundred days of drawing something everyday in my schedule.
Since being a mother, I've gotten busy. Too busy to remember what it was like to just be me and what it was like to pursue my hobbies.
So I thought, let's pick up illustrations again. Something for fun, something to get excited about. Not for work and not for earning commissions. Instead of feeling sorry for myself that I don't draw anymore for kicks and reminiscing the time when I did, I'll carve out some time to. I figured, mothering would be the best theme and this project would be a cute way to document the season as well.
So here it is: Mothering Eden 001, featuring first my Momniform.
My wardrobe has changed after being a mum, for real. I pretty much wear a pair of good comfy lounge pants around the house and a top that makes it easy to nurse in. A half top knot bun for hot and humid days to get gross hair out of my face.
I've been nursing Eden for 17 months now and I would like to think that this is an achievement, seeing how I'd only intended to nurse him till he was 6 months old. Eden loves his boob and finds lots of comfort in it, most of the reason why it's impossible to stop. So much so that when he isn't allowed on it, he has to hold it. It's not too bad in the privacy of our own home, but outside, it can get awkward.
It's one of those things that happen as a mum. You battle with wanting some kind of ownership back in "your" life. Your body, your time, your energy, your life. What holds me up and keeps me going on is trusting that the Lord is moulding me towards Christ-likeness in this new season. Besides, here's to hoping too he will kick the habit soon, and one day I'll think back in fondness of the memories of ever nursing the child and have my boobs back to me; or to my husband (until, and if there's, the next kid).
"Every branch in Me that does not produce fruit He removes, and He prunes every branch that produces fruit so that it will produce more fruit." John 15:2

What about you, do you have a momniform too?