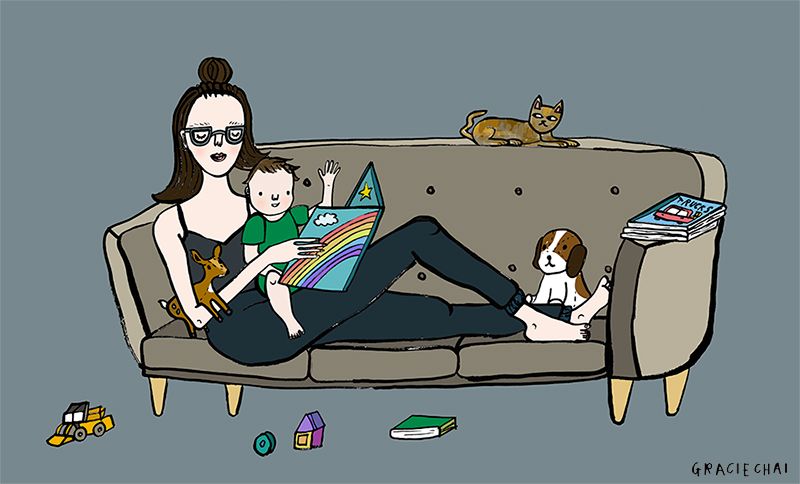 Eden loves books, he can sit still and seemingly pore over them on his own.
He loves it even more when we read to him.
Sometimes we make melodies and tunes out of the illustrations in the stories.
He'll point to the pictures he knows we make music to and gestures for us to sing them.
If he knows the actions, he'll join in.
It's the most adorable thing.
We definitely have more books than toys around here!