So! I've received my sketchbook a couple of weeks ago in the mail. Been procrastinating with what I should do with it, till I had a sudden inspiration!
Instead of drawing sketches of sandwiches in its pages, why not make the entire sketchbook a sandwich??
Front
Lettuce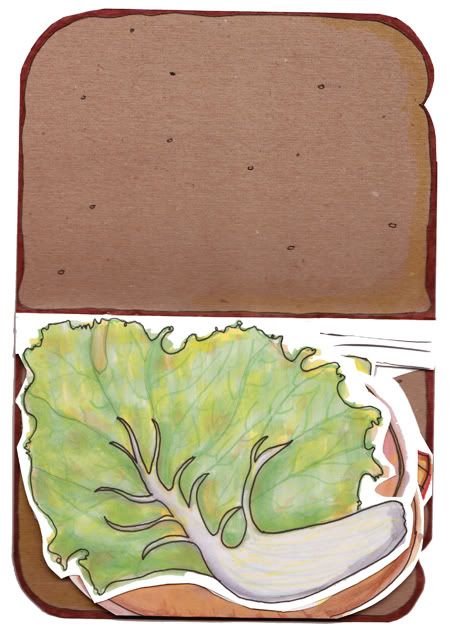 Tomatoes
Chips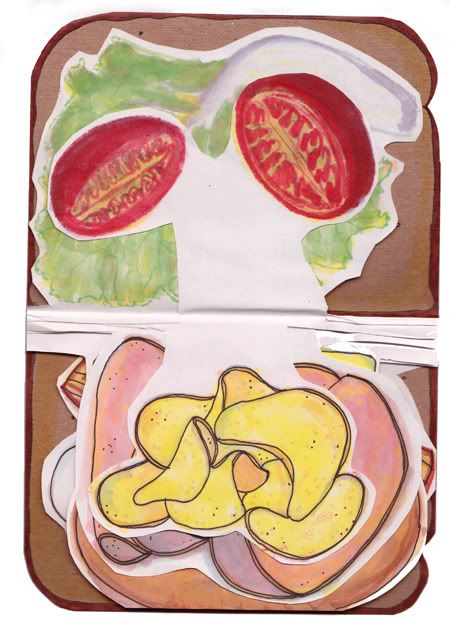 Ham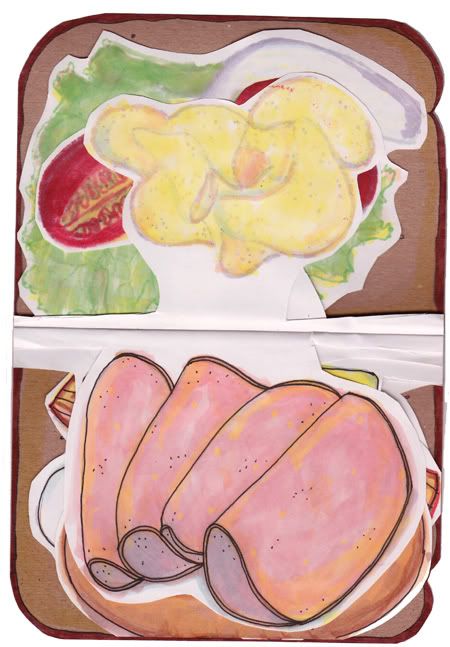 Portobello Mushroom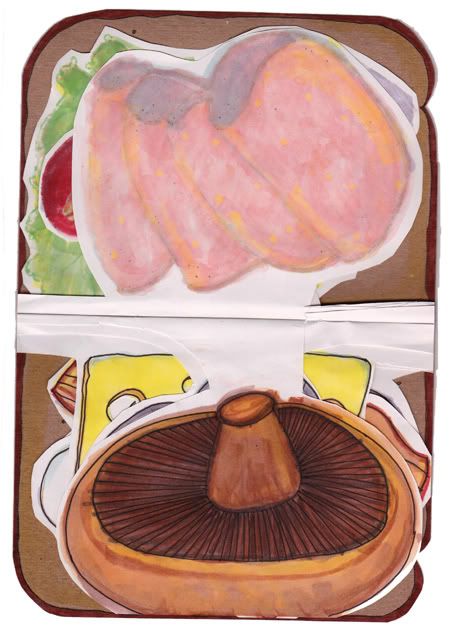 Onions
Cheese
Capsicum
Sunny Side Up
Bacon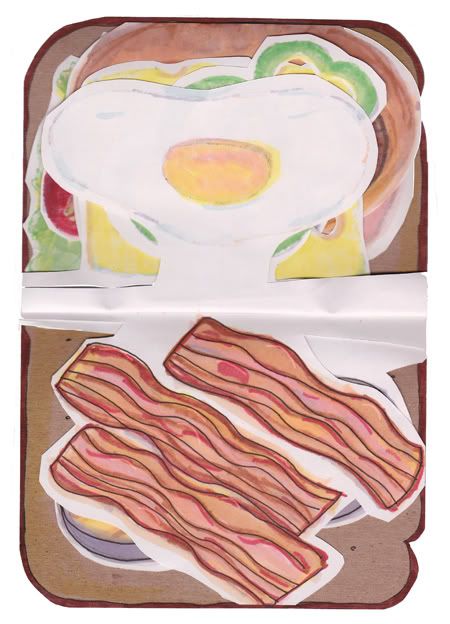 Grilled Brinjal
Back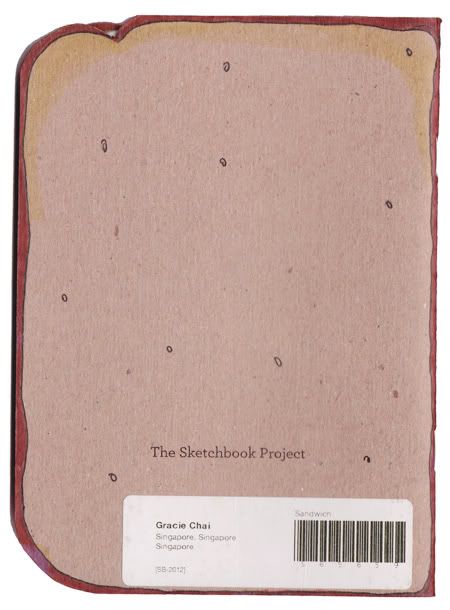 This is also the first time I'm experimenting with markers! If my sister hadn't introduced them to me, I would probably still be a marker virgin.
Yet, there's lots more work I need to put into this medium, but I guess the trick to it is to plan and blennnnddddd.