Making roast for dinner tonight and I have all these rosemary and thyme left over. So obviously, I'm propagating them. The clear glassed ones are gonna be kept in my pretend studio, while I'll leave the brown mugs in the kitchen. Will be exciting to see which ones develop roots first.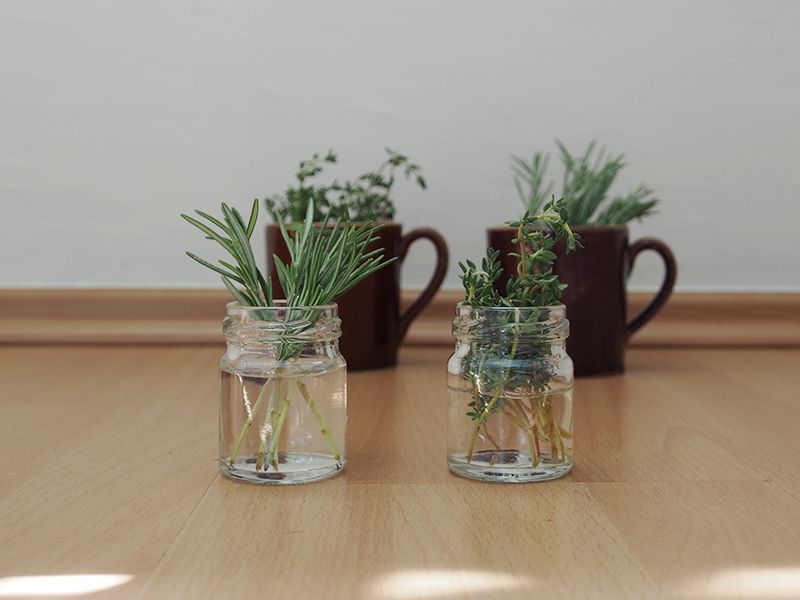 My first batch of rosemary propagation experiment reveals it takes close to 2 weeks for any roots to sprout. I've put three branches in, and only this one took root. Even then, as you can see, it has only slightly developed.
Earlier in the week I'd received the wedding invite I did illustrations for.
The illustration is for the front of the invite and it came out absolutely beautifully on print.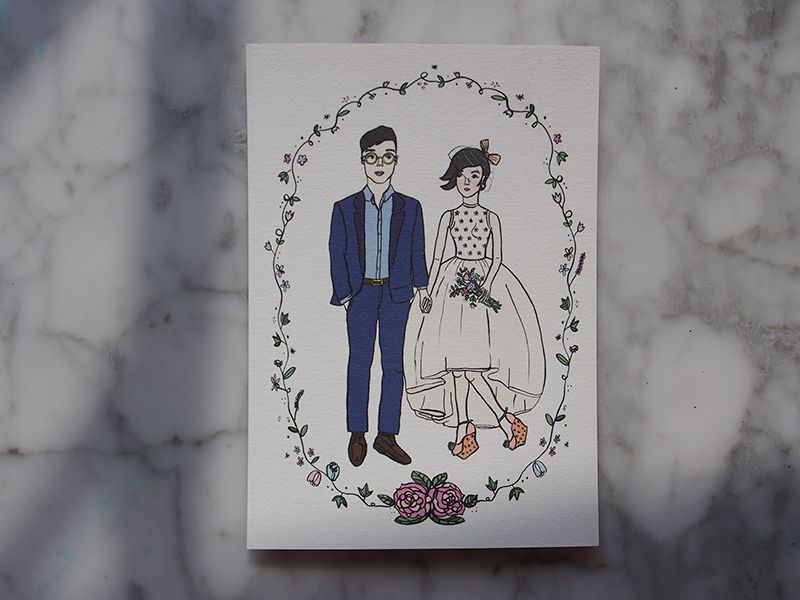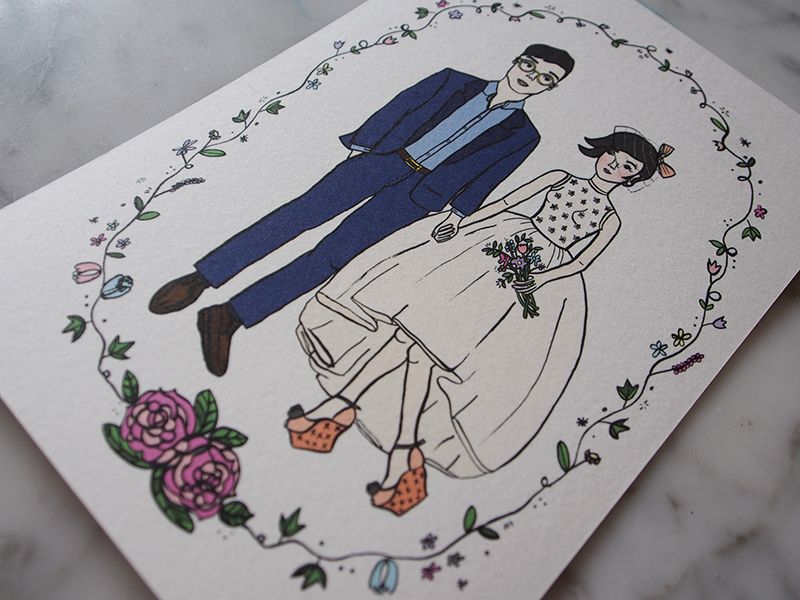 P.S. I'm taking illustration commissions!
If you would like for me to illustrate your wedding invites too (or whatever, really), just hit me up at hello(at)graciechai(dot)com